Hey everyone! It's the beginning of the month so I just wanted to remind you all I have a Patreon where I post hi-res versions of these pages & also exclusive spicy arts each month! You can check that out here or by following the Patreon logo on the sidebar up there.
Also, there is a new shirt in my Hivemill shop! (and an old one, featuring art from THIS PAGE, that I finally got to put into the comic) You can find my Hivemill shop here, and remember by shopping there not only do you support me, you also support Hiveworks!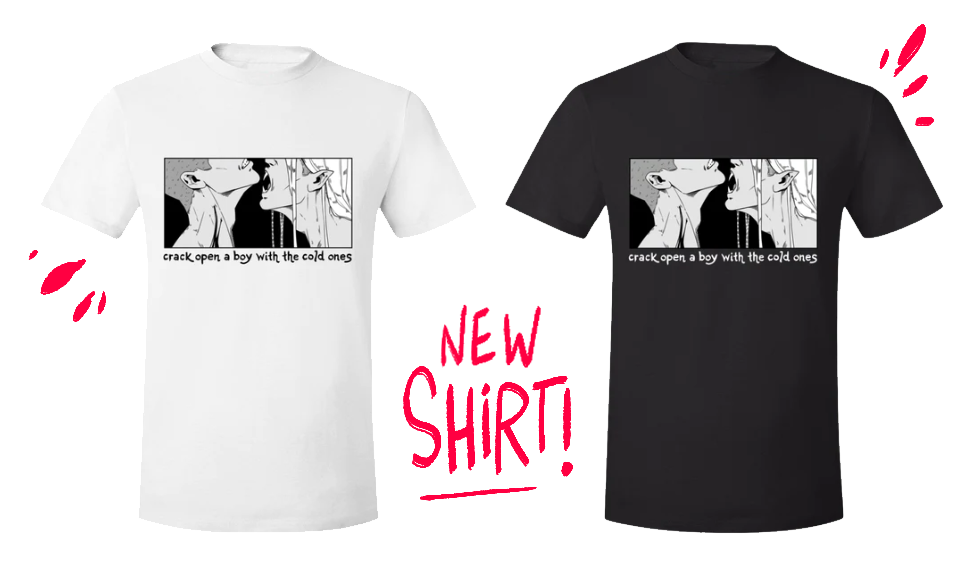 Finally, I have a newsletter that mostly serves as updates for my storefronts (Hivemill & Storenvy) but is a great way to stay in touch with me and what I'm up to, and since social media is proving to be fleeting, it might be a good time to sign up. You'll find that newsletter here.

Thanks all!